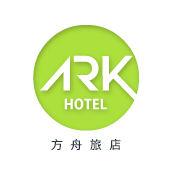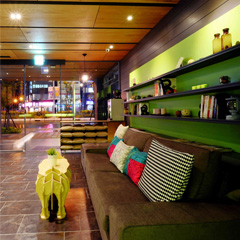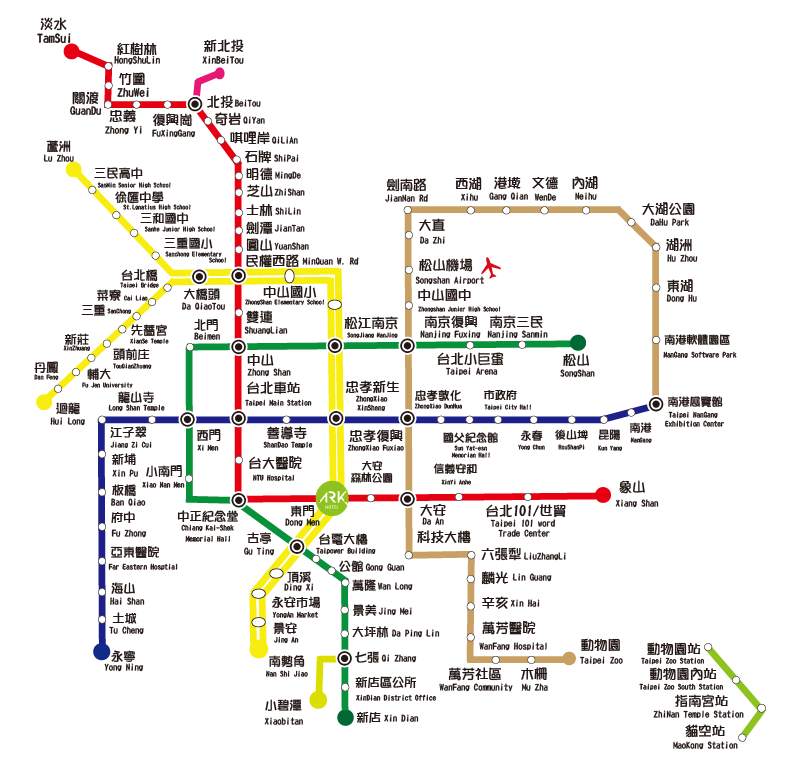 方舟旅店位置極為優越,緊鄰世界最知名美食餐廳之一的鼎泰豐小籠包本店,以及台北知名美食商圈永康街,步行到大安森林公園也只要三分鐘,附近更有東門市場,讓您體驗傳統市場的魅力。捷運信義線開通後,捷運東門站也成為台北市捷運系統中,非常重要的樞紐站,也使得方舟旅店成為台北旅遊交通位置最佳的旅館之一。
永康街美食遠近馳名,小籠包、芒果冰、特色小食眾多,是旅客必到、必吃、必買的熱門商圈。信義線通車之後,無論您要到世貿、101大樓,或是往中正紀念堂、台北車站、士林夜市、北投溫泉區等,均有捷運直達,無須轉乘。往西門町也只有兩站的距離,近在咫尺。
The ARK Hotel has an excellent location, nearby the worldwide famous restaurant "DinTaiFung" and Yongkang Street, a well-known food corner of the city. The Daan Park and the Dongmen traditional market are within walking distance. After the activation of MRT Xinyi Line, the Dongmen station becomes one of the junction center stations in Taipei MRT transportation system. With such a great location, the Ark Hotel is definitely one of your best choices to stay in Taipei.
Yongkang Street is notable for its various refined cuisines, such as Xiaolongbao and mango ice. After the MRT Xinyi Line was opened, the Dongmen station directly connects to the World Trade Center, Taipei 101, Chiang Kai-Shek Memorial Hall, Taipei Main Station, Shilin Night Market, and Beitou hot spring area without transferring. XimenDing is only 2 stations from the hotel, not far either.
From Taoyuan International Airport
從桃園機場出發
您可以選擇以下幾種方式抵達方舟旅店
You have the following options to the ARK Hotel
可由桃園機場搭乘"長榮巴士5201路",至捷運忠孝新生站下車後, 改搭捷運橘線至東門站(行經一站)後,由捷運東門站7號出口沿信義路步行

1

分鐘即可到達。
每日上午06:00至凌晨00:30,每隔15~20分鐘一班車。(票價成人NTD150)
Step 1. Take "Eva Bus 5201"to MRT Zhongxiao Xinsheng Station.
Step 2. Take MRT Xinlu Line from Zhongxiao Xinsheng to Dongmen Station. Exit from the exit 7.
Step3. Walk along Xinyi Road around 1 minutes.


Eva Bus 5201:
Business Hour: 6:00 am to 0:30 am.
Interval: 15~20 minutes
Fare: full fareNTD150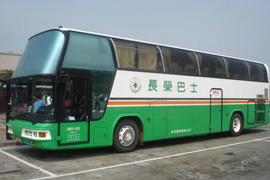 By HSR (High SpeedRail)
搭乘高鐵
可由桃園機場搭乘"統聯705號公車"至高鐵桃園站,再改搭乘"台灣高鐵"(超連結)至台北車站。之後再改搭捷運,即可到達捷運東門站。
705號公車票價成人30元,高鐵「桃園-台北」單趟160元
小提醒:雖然高鐵時速高達300公里,但因多次轉乘,所以並沒有比較快喔!
Step1. Take "UBus 705" from Taoyuan International Airport to HSR(*) Taoyuan Station.
Step2. Take HSR to Taipei Main Station and transfer to MRT.
Step3. Take MRT from Taipei Main Station to Dongmen Station.

UBus Fare: full fare NTD30.
HSR fare (Taoyuan-Taipei): one way NTD 160.
Note: Duo to the multiple transfers, taking HSR might not be able to save your time.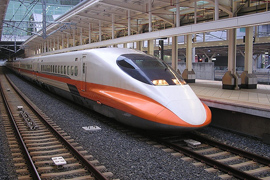 Airport Pickup Service
方舟旅店機場接送服務
最安全、最快速的抵達方式,保證不迷路。 且絕對比在機場搭TAXI便宜。 詳情請參考"最新優惠"
Our airport pickup service is the safest and fastest transportation and the price is cheaper than taxi! The most importantly, you'll never get lost!
Click "preference" for the details.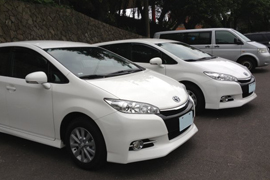 From Songsan International Airport
從松山機場出發
您可以選擇以下幾種方式抵達方舟旅店
You have the following options to the ARK Hotel
搭乘市內公車254路,由松山機場站上車,經11個站至信義新生路口下車,步行一分鐘,即可抵達方舟旅店。
Step1. Take city bus "254" from Songsan Airport Station, after 11 stops, and take off at Xinyi & Xinsheng Road.
Step2. Walk 1 minutes to reach the ARK Hotel.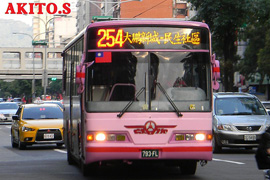 由捷運松山機場站搭乘捷運內湖線至大安站後,改搭信義線至東門站(2站),由捷運東門站7號出口沿信義路步行1分鐘即可到達。
Step1. Take MRT from Songsan Airport Station to Daan Station.
Step2. Transfer to Xinyi Line to Dongmen Station (2 stations) and exit from exit 7.
Step3. Walk along the Xinyi Road around 1 minutes to reach the ARK Hotel.

因松山機場位於市區,搭乘計程車省時又方便,只要出示方舟旅店地址給司機, 均能安全快速抵達方舟旅店。(車程約10~15分鐘)
Because the Songsan Airport is in the city center, taxi is convenient and time saving for travelers. You can show the address of ARK Hotel to the driver. After taking a short break around 10 to 15 minutes on the taxi, you can arrive at the ARK Hotel.
提到台灣,自然連想到讓人垂涎欲滴的美食文化,而台北的美食區,又以永康街商圈最為知名。這裡是鼎泰豐小籠包的發源地,是台北芒果冰的發源地,更有永康牛肉麵、高記,以及天津蔥抓餅、芋頭大王等著名小吃。
事實上,除了品嘗美食,巷弄間隱藏著許多具有人文氣息的餐廳、咖啡店,漫步其中,享受都市裡的安靜角落,挖掘不一樣的台北故事。
CNN says "Small eats are the big thing in Taiwan." Cuisines in Taiwan are a big thing for Taiwanese and the tourists. Yongkang Street is the most famous food corner in Taipei. The worldwide known "DinTaiFung" restaurant, Taro King, and ICE Monster are all founded here. The famous Yongkang Beef noodle, Kao-Chi, and Tianjin Flaky scallion pancake are in this area, too.
Besides the good food, walking through the alleys and lanes, you will see many exotic restaurants and stylish coffee shops. Why not enjoy and write your own story in Taipei?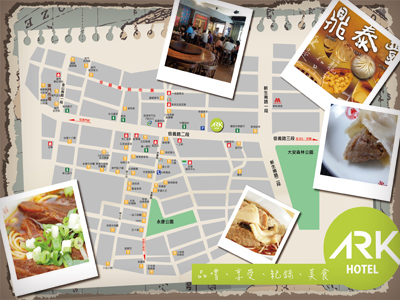 無論您是旅客,或是洽公的商務客人,來到台北通常會安排至台北101一帶逛逛。事實上,在方舟旅店門口抬頭一望,完整的台北101大樓就在眼前,更是每年觀看跨年煙火的熱門地點呢!
從方舟旅店至世貿大樓、101相當方便, 2013年捷運信義線已經通車,從東門站到世貿、101 僅需要四個站的距離,非常便利。
No matter you come to Taipei for travel or business, Taipei 101 is a "must go" spot for you. When you arrive at the ARK Hotel, you will see the entire building of Taipei 101 in front of you. For those who come to watch the firework show in New Year's Eve, the ARK Hotel is an excellent location to stay and enjoy.
Going to the World Trade Center and Taipei 101 is very convenient. Just 4 stations from the MRT Dongmen station to the World Trade Center and Taipei 101 station after the activation of the Xinyi Line in the end of 2013.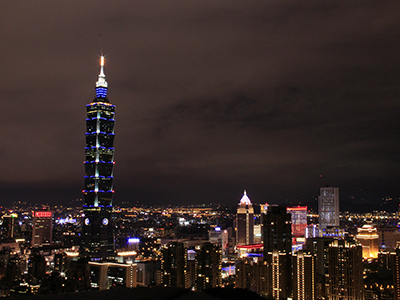 許多旅客來台灣旅遊時,也會選擇去台灣各大寺廟參拜求平安,離方舟旅店最近的寺廟為"行天宮",行天宮最主要供奉的為"關聖帝君",也就是關公,許多做生意的人,都會前往行天宮拜拜,所以到台灣旅遊時,不訪也到行天宮來走走吧。
More and more people who travel in Taiwan, choose visit Taiwan's famous temples. The nearest temple form Ark hotel is Xingtian Temple. Statue of the God Emperor Guansheng is placed for worship in Xingtian Temple. People believe that Guansheng can help their business become better.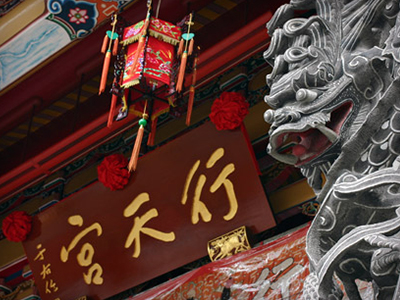 一說到淡水,就會想到淡水的小吃"阿給"、"魚丸湯"、"魚酥",除了美食之外,也有許多在地著名的景點可以參觀,還可以搭乘郵輪前往"漁人碼頭"吃海產,參觀並搭乘情人塔。
傍晚時,也可以選擇在淡水河畔的咖啡廳,坐下來喝杯咖啡,欣賞夕陽、日落,快來感受一下淡水浪漫的風貌吧。
When someone say "Tamsui" you are always think about Oily Bean Curd(Ah Gei), Fish Ball Soup, and Fried Fish Crackers directly!! Except delicious street food, there are many famous and beautiful scene and histrionic spot. You can take ferryboat to Fishermen's Pier of Dansui to eat local seafood and visit Lover's Bridge. When sunset, choose a café beside enjoy the sunset and the beauty of Tamsui river.