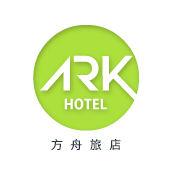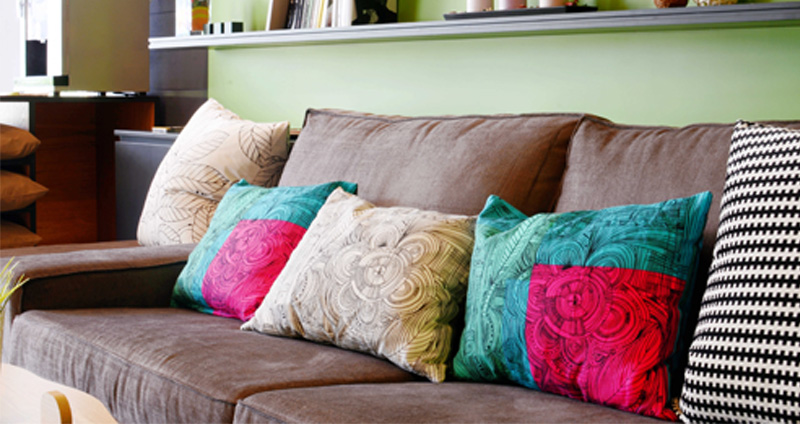 「比起服務,我們更注重分享」
在方舟,我們對自己的要求不僅只於專業的服務,而是發自內心真誠的分享,我們熱愛這份工作,珍惜每一個與客人相處、對談的機會。
Not only service, but also sharing
In ARK, we provide not only professional service, but also sharing. Share with all our hearts. We love our job and cherish every single opportunity to meet, to service, and to communicate with our guests.
茶枕文化在中國由來已久,唐代著名醫學家孫思邈《千金方》記載: 「以茶入枕,可明目清心,通經絡,延年益壽。」 方舟旅店重視每一位客人的睡眠,除了採用Sealy美姿體感床墊,以及高級羽絨枕外,每日會在大廳處陳列限量20顆精選茶葉枕供客人帶回房間使用,讓您享受不一樣的好眠體驗。
Tea pillow has a long history in Chinese culture. In Tang Dynasty, the book "Qian Jin Yi Fang (Supplement to the Formulas of a Thousand Gold Worth)" written by the well-known medical expert, Simiao Sun, so called King of medicine, mentioned that tea pillow improves vision, purifies the heart, calm nerves and aids in blood circulation.
The ARK Hotel values the sleep quality of every guest. We choose the Sealy mattress and feather pillows for our guests, and provide limited 20 tea pillows per day in our lobby. You could take the pillow back to your room and enjoy a different sleep experience at night.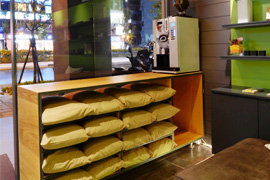 旅店內提供免費洗衣機與烘衣機,讓您不須煩惱旅行中充滿汗水的"戰袍"該如何塞進行李箱中。更不用擔心回到家衣服發臭、發霉的問題。
We provide the washing machine and the tumble drier in the Laundry room. Please help yourself and make yourself at home. You don't have to worry about the laundry problem in the long journey anymore!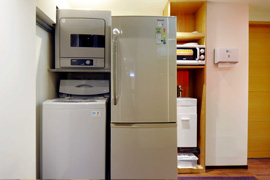 櫃檯出借物品 / 影印、傳真服務 / 旅遊、交通諮詢 / 大廳電 / 郵件包裹代收 / 伴手禮代購
Available Equipment / Printing, Fax / Travel & Traffic Consulting/ Public internet/ Mail and Package Collecting / Souvenir Purchasing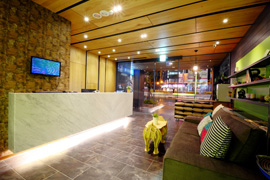 提供五星級飯店等級舒適的床墊,是我們讓您擁有一夜好眠的堅持。 除了床以外,寢具全系列採用特製羽絨枕及特製羽絨被,讓羽絨細緻又保暖的特性,來傳達我們想讓旅客感受放鬆及好眠的心情,來享受我們的款待吧。
We insist to provide you the worldwide known top 3 mattress, Sealy mattress be, 5-star hotel used. Not only the mattress, we choose the high quality and distinctive down pillow and down comforter. They are soft and keeping warm. We want you can have a relaxed and high quality sleep. Come and enjoy the sleep in Ark Hotel!